G3 Alpinist+ Universal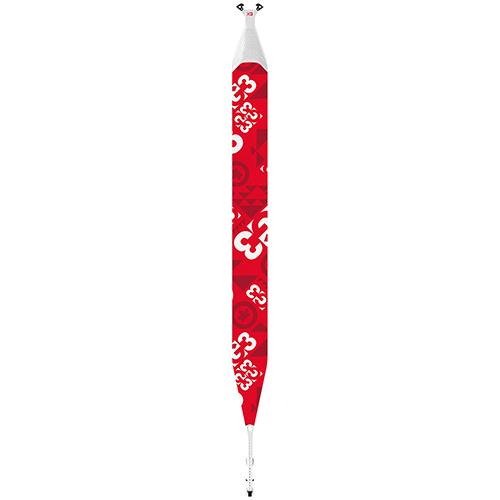 G3 has long made some of the best ski skins for a long time. They make a huge variety of skins and are always innovating with new features and materials. If the name didn't make it clear, their Alpinist Universal is their one-size-fits-all solution for backcountry skiers. This skin hits a great balance of grip, glide, and durability, at a very reasonable price point. And G3 makes it in a huge variety of length and width combinations so you can find a pair that fits just about any ski or splitboard.
The feature that really sets the Alpinist Universal apart though is their rigid tip section. Basically, the tips of your skins don't really do much to give you traction, it's just there to hold the skin onto the ski. So G3 uses a rigid plastic material in the tips that helps the ski plane over the snow smoothly when you're breaking trail, and keeps snow from creeping between the skin and the ski through the tip. This helps the glue last longer and stick better, and means you don't have to worry about your skins falling off in the middle of a kick turn. The Alpinist's Nylon construction means it's very durable and has great grip, but will need to be waxed occasionally to maintain good glide. So if you're looking for a simple, durable option, with a clever tip solution, go for the Alpinist Universal.
| | | |
| --- | --- | --- |
| Lengths Offered | Material | Original Price |
| 150-199 cm | Nylon | $179-$189 |
---